Thanks to the kind generosity of H.R. Kaufmann, president of Xidy, the original ROM images for Teeter Torture have been made available for free, non-commercial use.
Before downloading, you must acknowledge that you understand these images are to be used only for non-commercial purposes. Do this by checking the box below the download button.
Download the Teeter Torture ROM images
Description
Teeter Torture is a game that has rather mysterious origins. Only a single cabinet has even been found for it. (Fortunately it has been making regular appearances at the California Extreme show for a number of years.) For years there was even confusion as to whether it was an Exidy-produced prototype or some bootleg running on the Exidy hardware.
Screenshots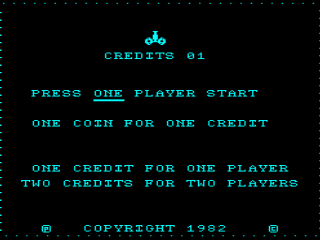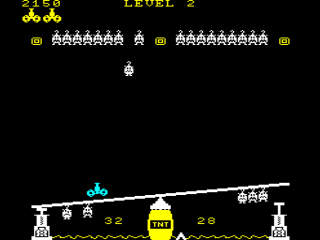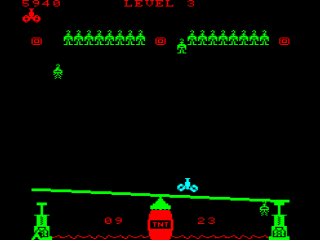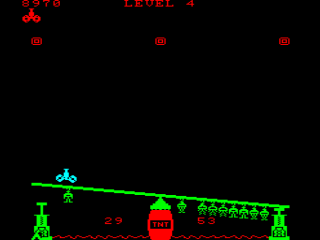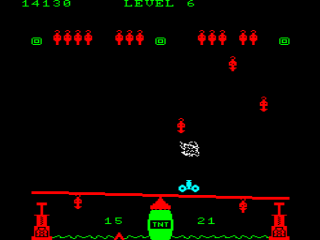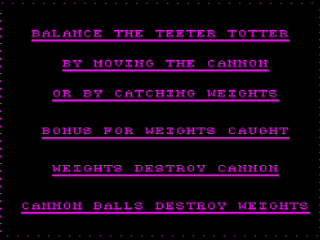 Additional Images