Download the Top Gunner ROM images
Description
Top Gunner, released in 1986, is said to be the last vector graphic game produced for the arcades. Designed to run on Fifty 50's XCD-1 Simulator System(TM) hardware, Top Gunner was played sitting down in a full cockpit-style motion cabinet. The motion of the player's seat followed the action of the flight simulator-style gameplay, providing the player a unique, immersive arcade experience. The player interacted with the machine via a dual-axis flight yoke, a throttle lever, and the standard coin slot, start, and fire buttons.
Vic Tolomei was the primary software developer for Vertigo and Top Gunner, Howell Ivy was responsible for the hardware, and Pete Kaufmann and Ken Nicholson designed the graphics and audio respectively.
The game Vertigo, produced roughly two years before Top Gunner, is thought to be its prototype. Vertigo was shopped around but never picked up due to poor location test results and excessive hardware costs.
Screenshots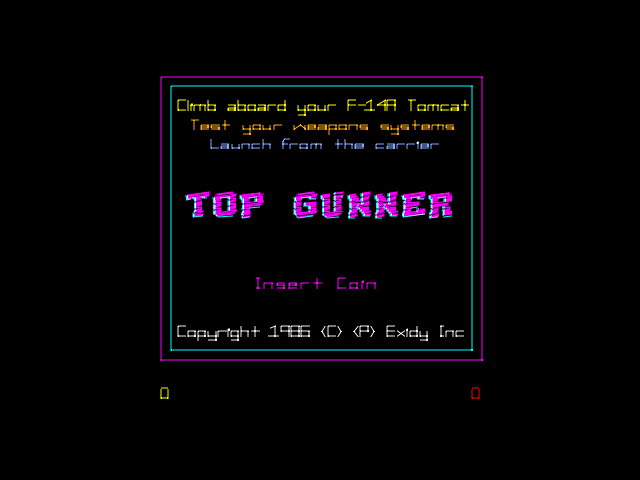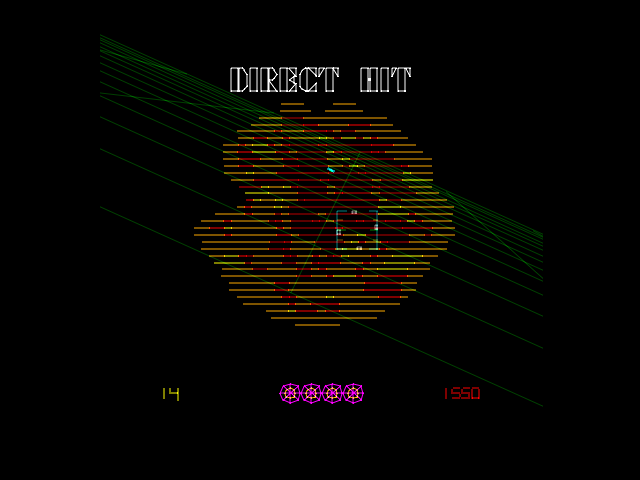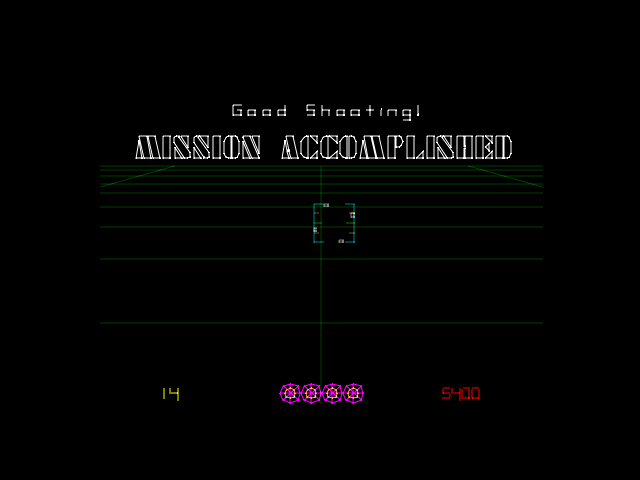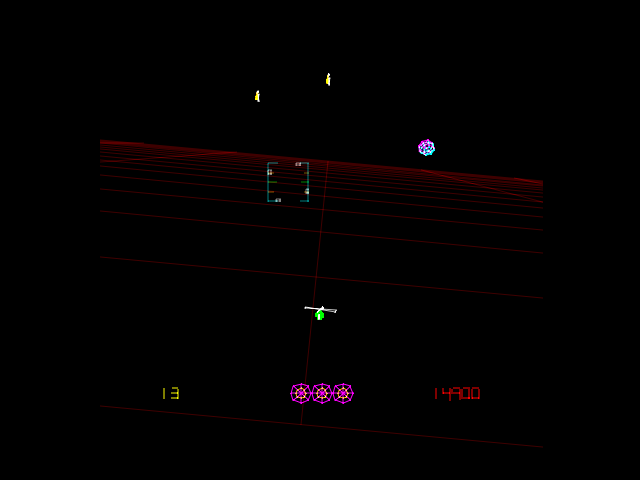 Additional Images